STREAM and WIRe Symposium at Newcastle University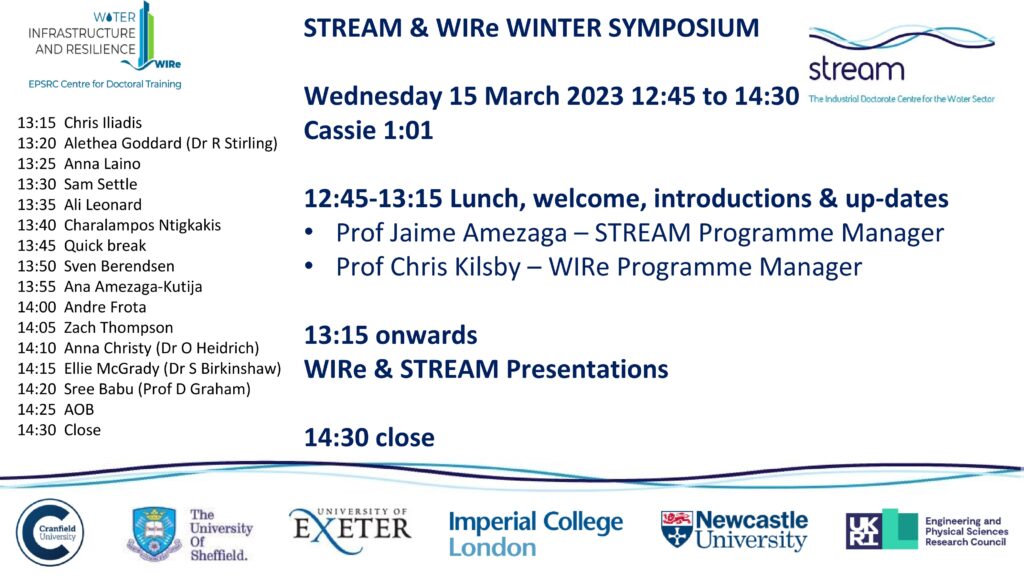 Newcastle University held its bi-annual symposium recently. Researchers from the university, who are part of the STREAM and WIRe CDTs, provided updates on their project along with outcomes to their peers and academic supervisors. The symposium offered students an opportunity to form new collaborations and network with their peers as well as the academic supervisors.
WIRe CDT runs from 2019 to 2027 with 60 students recruited across 5 cohorts.